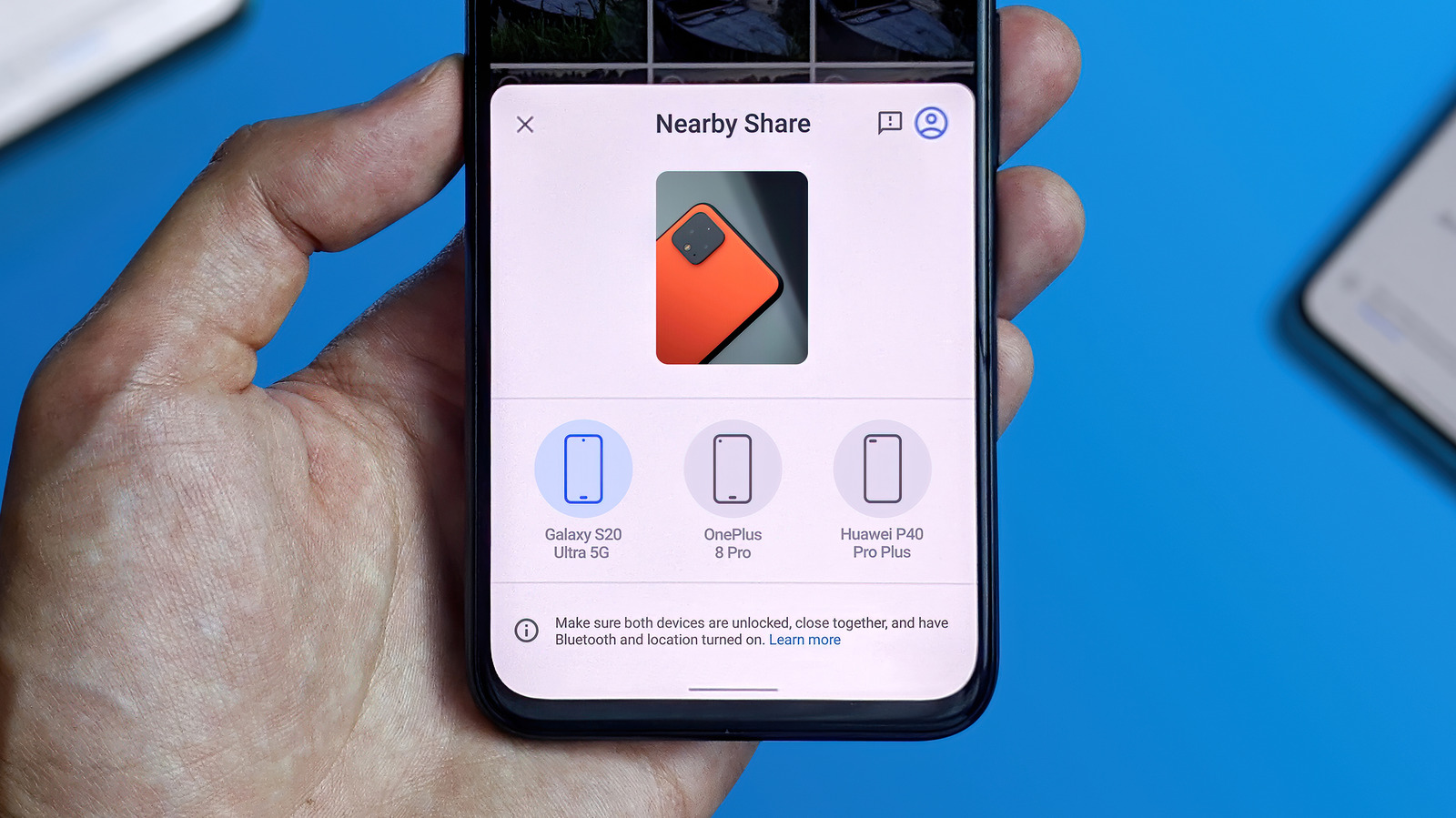 According to XDA, a new "Self Share" mode has been spotted in an upcoming version of Nearby Share. In the past, you only had three visibility options: invisible, visible to everyone, or visible only to your contacts. While that covers most of the scenarios in which you'd share content with other people, it doesn't cover sharing files with other devices you own. To be more precise, you have to make sure the recipient device is within reach so that you can approve a file transfer.
In an upcoming update, there will be a new option that replaces "Hidden," and it'll be called "Your Devices." In this mode, you will be able to see other devices that are logged into the same Google account and share files with them, all without having to wait for approval. This makes it easier to share files between your own devices and mirrors the way AirDrop works by utilizing the same Apple ID.
This is ultimately a small but important change that makes Nearby Share a more noteworthy equivalent to AirDrop. Of course, Nearby Share currently only works on Android and Chrome OS, while AirDrop is available across all of Apple's platforms, plus some smart TVs, as well. Google will reportedly bring support for Nearby Share to Windows soon, but it should probably also bring it to its own Android TV platform.